Take a look at the story of Thuringia, be amazed by Ilmenau's dancing goats and get to know more about the Technical University of Ilmenau. Prepare for our quiz on Friday at 3:30pm!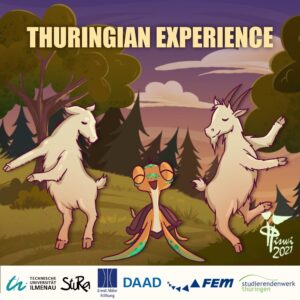 Located in central Germany, it covers 16,171 square kilometres, being the sixth smallest of the sixteen German States (including City States). It has a population of about 2.15 million inhabitants.
The non-official motto of Thuringia is "The Green Heart of Germany" and it has been known as this from the late 19th century due to its broad, dense forest.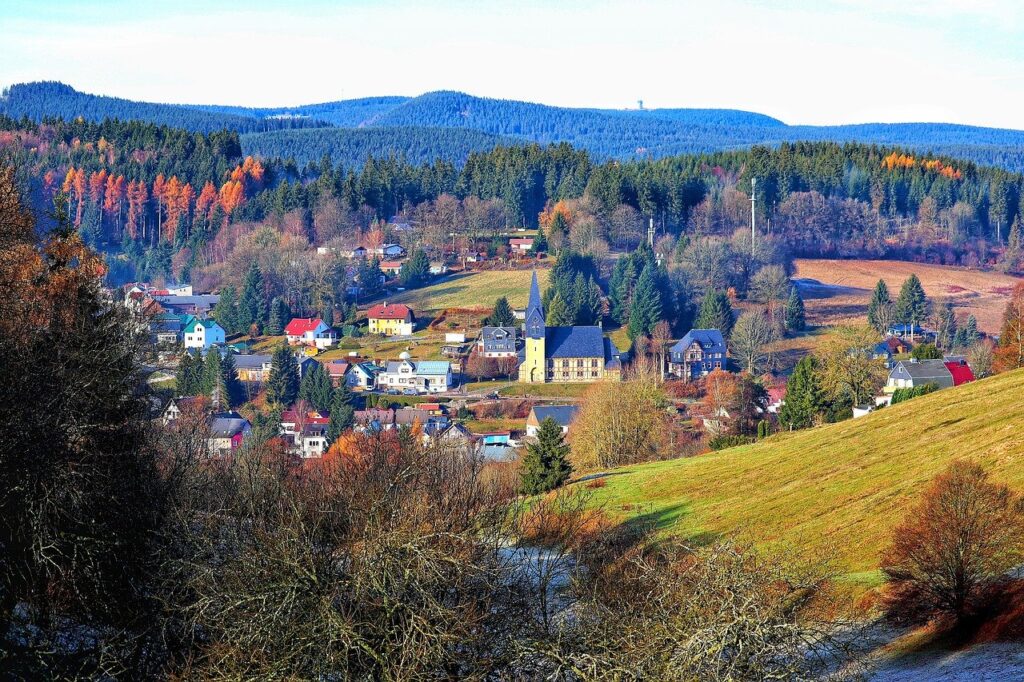 Ilmenau is a town in Thuringia, Germany. It was historically a small mining town (primarily silver and copper), until the deposits were depleted. After 1800, it was Johann Wolfgang von Goethe's favourite resort because of its beautiful surroundings.
Industrialisation started after the railway arrived in 1879, but increased rapidly during the following century primarily in glass and porcelain manufacturing. The porcelain factories closed (as in many other places in western Europe) during the 1990s. The glass industry, however, remains and produces laboratory equipment and measurement devices and is leading source of economic activity together with mechanical engineering and software engineering.
Building of the observation tower in Kickelhahn was finished in 1855 and named Marienturm after the russian lady Maria Romanova, who paid for it.
In July 1996 (the last summer before becoming world famous) the band Rammstein performed at Ilmenauer Rocksommer festival.
In Ilmenau da ist der Himmel blau, da tanzt der Ziegenbock mit seiner Frau (In Ilmenau the sky is so blue, that there a goat dances with his wife.
https://www.thueringen.info/ilmenau.html 
https://en.wikipedia.org/wiki/Ilmenau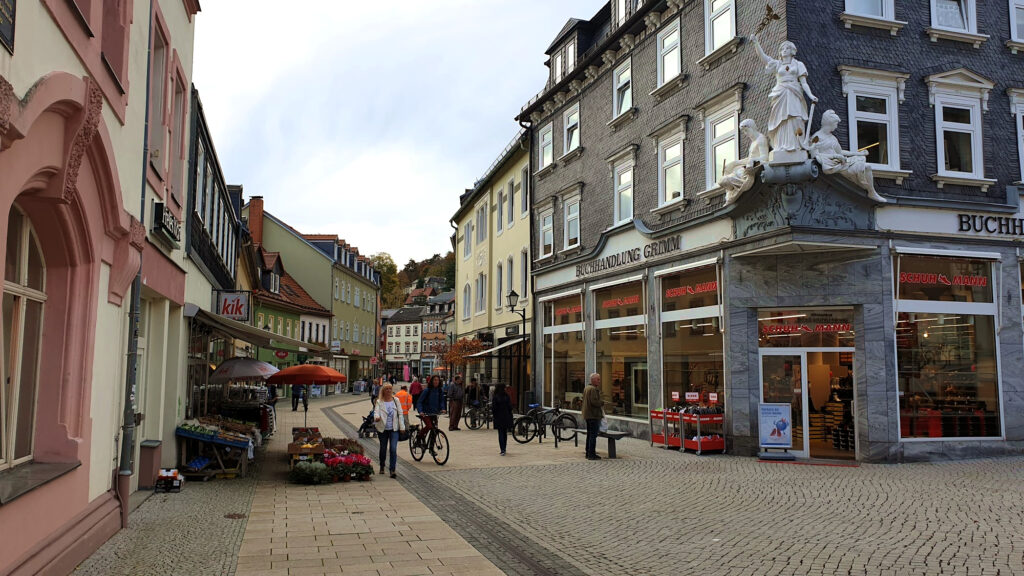 The Technische Universität Ilmenau (TU Ilmenau) is a German public research university located in Ilmenau, Germany. Founded in 1894, it's motto is "The Spirit of Science".
On campus you can find the student organization "Radio hsf" which is the oldest of its kind in Germany. Some additional interesting fact is that in 2018 this image film of TU Ilmenau (which film?) won the gold dolphine award at the Canes Festival.