Ilmenau
"Ilmenau – himmelblau" – "Ilmenau – skyblue". This is the motto of Ilmenau. Blue is the color of peace, happiness and harmony. It is a color, which suits to the life here in Ilmenau:
Ilmenau is a town located in the heart of Germany, at the edge of the Thuringian Forest. It is one of the largest towns in the state of Thuringia with 26.000 inhabitants. You will recognize that Ilmenau is not a hugh city with scyscrapers or full of car noises. It is a sweet small city surrounded by nature. Fun fact? Although it is a small city, offers Ilmenau and the surrounding region many Olympic champions e.g. in luge (last: 2018 Dajana Eitberger) and bobsleight. One can say that Ilmenau is a historical city with tradition and transition.
Do you know Goethe? Even Goethe lived here in Ilmenau. Goethe is a famous German writer and poet,  who was happy to spend time in this town! ("I was always happy to spend time here, and still am. Methinks the reason lies in the harmony that is struck here …"), according to one of his letters sent to Schiller, back in 1795.
You might think now "What can Ilmenau offer for an International Student Festival?" Ilmenau is a perfect city to escape hustle and bustle, to relax and enjoy time! Besides the beautiful nature, you can visit historical buildings and monuments in town and take part in the different recreational activities that take place in this town. But  best of all: have a great time with the people living here. All of these things are definitely worth checking out!
You can find more information about Ilmenau here!
Technische Universität Ilmenau
One out of four of the inhabitants of Ilmenau are students (in total over 6000) at the Technological University (TU) Ilmenau. The TU Ilmenau was founded in 1894 as an Institute for Technology. It offers courses and programs leading to officially recognised bachelor's and master's degrees and PhDs in several areas of study. So this might be the perfect place if you're interested in studying engineering, science, media or economics! There are five different academic departments (faculties):
Faculty of Electrical Engineering and Information Technology
Faculty of Computer Science and Automation
Faculty of Mechanical Engineering
Faculty of Mathematics and Natural Science
Faculty of Media and Economic Sciences
At TU Ilmenau exists the motto "We are a big campus family". The TU Ilmenau is a campus university with short distances not only to the university buildings but also to the library, the housings on the campus and the sports centre. Since we are a big campus family, we try to make life and study unique: There is a high number of student's associations, e.g. cinema, radio, orchestra, choir, big band. Plus, there are student clubs on the ground of the university campus and other organisations, e.g. "Wohnzimmerkultur", who organise concerts in students' living rooms.
You are not yet convinced of the TU Ilmenau? Here another good reason, to be here. Since almost a quarter of the students at the university come from abroad, TU Ilmenau is a good place for cultural and international exchange.
As a student at TU Ilmenau, you will not only be able to develop your professional expertise and knowledge, but also broaden your horizons and engage in cultural and social projects! Once you arrive at this university, you'll realise it is just the right place to be – a place where you can learn and have fun!
More information about TU Ilmenau can be found here
Rector of the university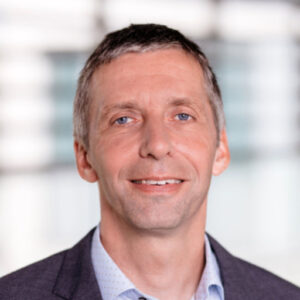 Univ.-Prof. Dr.-Ing. habil. Kai-Uwe Sattler leads the Database and Information Systems group at the Department of Computer Science and Automation of the TU Ilmenau, Germany. He received his Diploma (M.Sc.) in Computer Science and his Doctorate in Computer Science (magna cum laude) from Magdeburg University in 1998. In October 2003 he joined the TU Ilmenau Department of Computer Science and Automation as a professor. Kai-Uwe Sattler served as Department Dean from 2011 until June 2017. He has served as the university's Vice President for Research since June 2017. He is also currently Coordinator of the DFG-funded priority program "Scalable Data Management for Future Hardware (SPP 2037). He is presently the rector of the university and the Vice President for Research.